Excellence in Fire Protection Services
Fortis Fire & Safety is one of the nation's fastest-growing fire protection and security service companies for commercial buildings, and special hazards. Built on the philosophy of People First, Quality Service, and Building Lifetime Clients, Fortis is well positioned as the next generation of fire protection by building an industry-leading company through close partnerships with regional operators and investing in technology.
Nationwide Services & Solutions
Fortis provides industry-leading fire protection services across the United States. Our ever-growing footprint can be seen in CA, FL, TX, and Chicago and we are acquiring new brands all the time. Our team provides a full spectrum of specialized and certified service professionals to support your company and protect your building with the peace of mind of properly installed and maintained fire and life safety systems.
When your business requires fire protection services, repair, maintenance, and more, you will be connected to a Fortis brand in your area including: VFS Fire & Security Services, Golden State Fire Protection, CJ Suppression, MeshWrx and LifeSafety Management.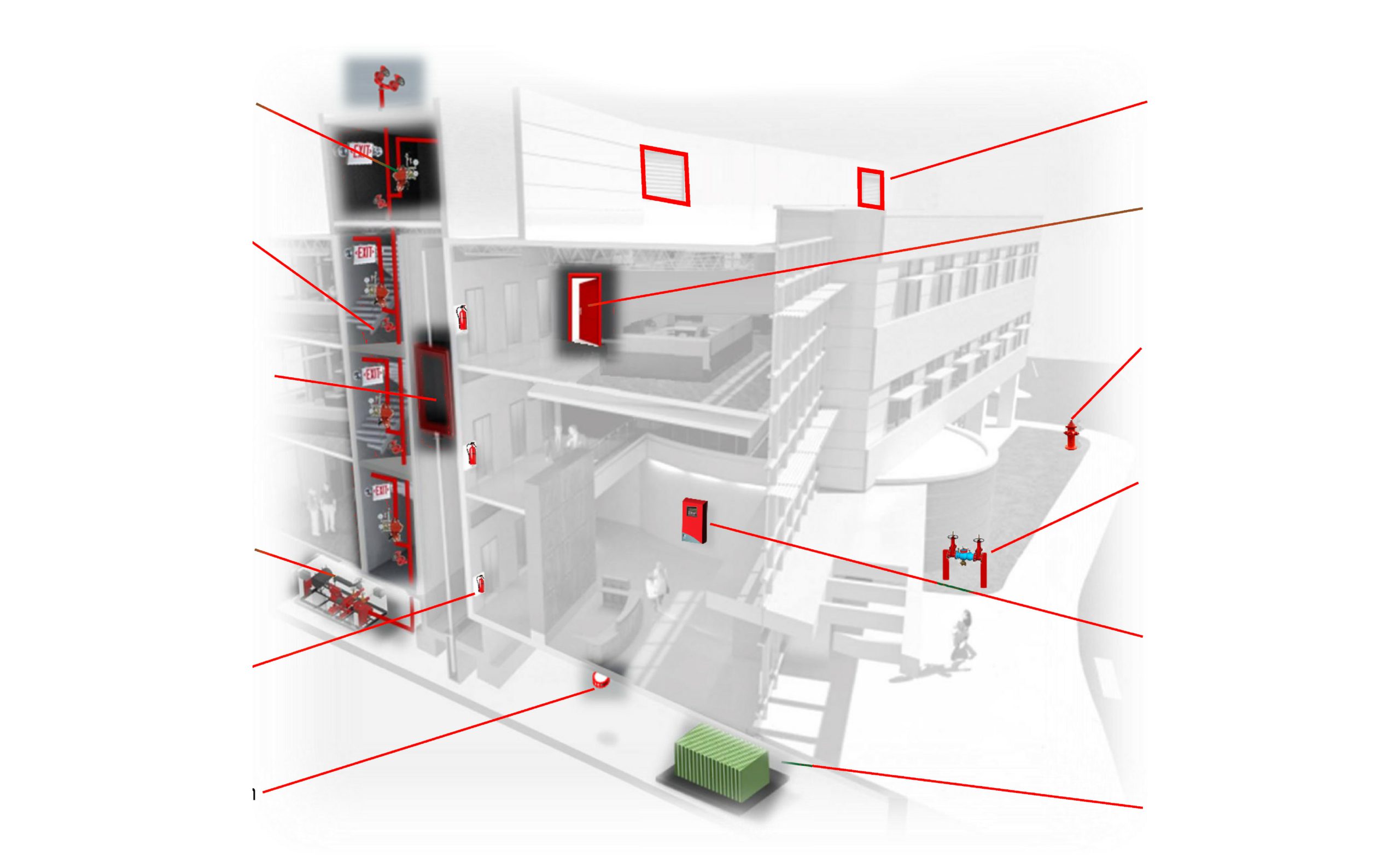 2
Fire Protection Assemblies Automatic Closing/Doors
5
Basic Fire Warning Systems
Complex Fire Warning Systems
Station Signaling Systems
Fire Alarm Signaling Systems
6
Emergency Generator & Standby Power Systems
Lighting System
7
Sprinkler Systems
Standpipe Systems
Pressure Regulating Valves
9
Elevators
Automatic Phase I & II
Fire Escape Assemblies
10
Fire Pumps
Fire Pump Function Test
Get to know Fortis
Our true North. We strive to build a GREAT company. Better than any one of us could build alone. We do this by building a culture that is open and willing to be the very best.
We: PUT PEOPLE FIRST | FOSTER LIFETIME CLIENTS | FOCUS ON GROWTH | DELIVER ON PROMISES | STRIVE FOR EXCELLENCE EVERY DAY
Who we serve
Whether you're in Property Management, Healthcare, Education, Industrial, Mixed-Use Residential, Government, Transportation, Manufacturing, Commercial, or Retail, Fortis has cutting-edge technology designed to keep your business safe and your properties in compliance.
Simplify all your fire and life safety needs.
The Fortis Family of Brands
We Acquire Fire and Life Safety Companies
Would you be curious to know what a motivated buyer would pay for your company?
At Fortis, we are building a world-class Fire Protection organization whose standards of excellence and people-first philosophy inspire owners to steward the legacy they have built through us.
Step

Step

Step

Potential Opportunity to Invest in Fortis Equity

Step

Flexibility In Participating In The Journey Of Fortis

Step
Meet Randy Nelson
Fortis Co-Founder and President of VFS Fire & Security Services
I was contacted by a trusted partner in the industry who said Fortis Fire was not like the other guys.  The advice he gave me was, "it doesn't hurt to talk." and he was right. So I contacted Fortis, we met, we talked, I liked what they had to say.